Gosport and Fareham Traditional JuJutsu Classes
Beginner Traditional JuJutsu Classes Enrolling In July
Rogers Jiujitsu Academy's Traditional JuJutsu is a Japanese Martial Art that has an emphasis on throwing, pinning, joint-locking, choking and strangling techniques. In Kenpo Jujutsu, you will learn how to strike effectively, develop break falling skills to allow you to safely practice otherwise dangerous throws. Traditional JuJutsu is a great, effective self-defence that will help you to improve your fitness, confidence, make new friends and have a great workout while training.
LEARN PRACTICAL, REALISTIC AND EFFECTIVE SELF-DEFENCE AT ROGERS JIUJITSU ACADEMY IN GOSPORT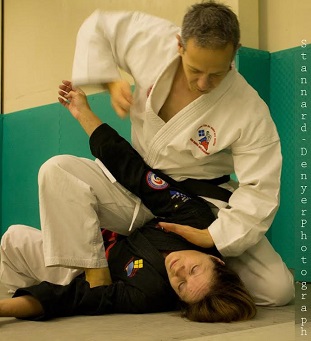 The Rogers Traditional JuJutsu combat system is practical, realistic and effective. This awesome mix of the worlds two most effective s
elf-defence systems has no competitions or sporting applications. Developed by the Japanese samurai, Kenpo Jujutsu was then, and still remains today, a self-defence system without equal. Most of the world's forces use Jujutsu as a base for their unarmed combat systems.
Kenpo Jujutsu is a complete martial art that contains the most devastating techniques such as kicks, punches, blocks and strikes found in Karate, joint locks and wrist throws from Aikido, throws, strangles and ground fighting from Judo, the deadly street effectiveness of Jiu Jitsu and the rapid deadly hand strikes of Kenpo.
GET SIGNED UP TODAY FOR THE ULTIMATE SELF-DEFENCE
Fill out the short form on the side of this page to learn more about this incredibly effective martial art and how to get signed up today to start learning the techniques to protect you and yours.